If you love GOTHGYM and want your very own MEMBERSHIP, you have found what you are looking for. Sign up today and TRANSFORM your exclusive, fresh out of the oven HATTIE bandcamp experience! GOTHGYM MEMBERS will automatically have their browsers set to open the exclusive GOTHGYM MEMBERS portal which features new music AS SOON AS ITS DONE. New videos AS SOON AS THEY'RE FINISHED. Exclusive access to a music and video vault that is no longer available anywhere else online! Sign up on a monthly basis and receive the full following benefits:

1. Exclusive EARLY access to new HATTIE music and videos - get the FIRST listen!
2. Exclusive EARLY ACCESS ON MERCH - get designs before they even launch!
3. Exclusive CLEARANCE SALES ON MERCH
4. BUILT IN 15% DISCOUNT ON ALL NON-EXCLUSIVE MERCH
5. The only way to access HATTIE BACK CATALOGUE of PREVIOUSLY RELEASED/UNRELEASED MUSIC VIDEOS, LIFESTYLE VIDEOS, ALBUMS, DEMOS, LIVE RECORDINGS, ALTERNATE TAKES, and forgotten HATTIE related gems that are no longer available on streaming services like Spotify or Youtube or available for download - if it's hard to find it online, it's here! A truly deep dive! UPDATED MONTHLY!
6. Exclusive GOTHGYM MEMBERSHIP EXTRACURRICULAR LIFESTYLE VIDEO CONTENT - see it when it's fresh and before it hits the Tube! Exclusives and exclusive first access. Hattie TV premieres before they premiere!
7. and other matters of an exclusive nature.

This is for the GOTHGYM addicts, the die hards, the people that want to get pumped up daily at the tap of a finger, the people who love workout shows but hate working out, and the people that just need to see that GOTHGYM is for everyone.



You are the BOMB DOT COM and we're gonna go out there and have a great day! GOTHGYM 4 all!

GOTHGYM MEMBERSHIPS AVAILABLE NOW - YOU WON'T BELIEVE THE BENEFITS
Here's what you get:
All the new music I make

streaming instantly on your mobile device via the free Bandcamp app, and also available as a high-quality download.*

Access to subscriber-exclusive messages:

These back-catalog and subscriber-only releases:
A 15% discount on all my merchandise.
The satisfaction of knowing you're supporting me in a sustainable way.
You're a subscriber
Thank you!
* Downloads are DRM-free and available in MP3, FLAC and
more
.
Hattie
Saskatoon, Saskatchewan
Check out the moody new single 'Horoscopes'!
Latest Release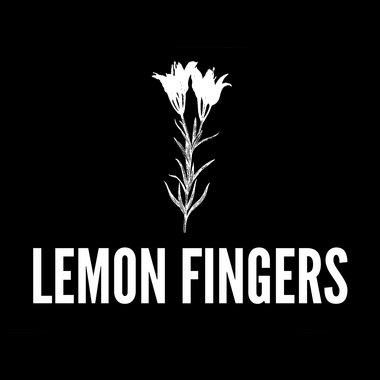 Lemon Fingers